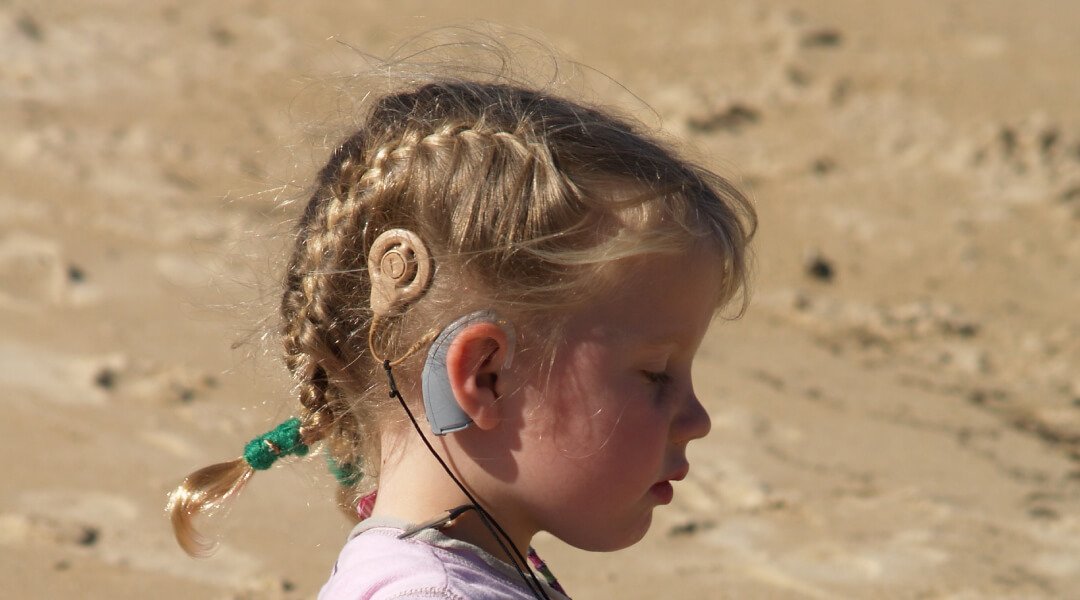 Cochlear Implant
Cochlear Implants are an advanced version of hearing aids. A cochlear implant, in general, is an electronic device that improves terminal hearing loss, when the inner ear is damaged. It is extensively utilized in those who cannot hear well or have a negligible difference in hearing from hearing aids. Cochlear implant treatment doesn't restore hearing, but the implants work like ears, allowing people to hear, receive and pass on the hearing information to the human brain.
Dr. Simple Bhadania is one of the top cochlear implant surgeons in Ahmedabad. She also owns a cochlear implant clinic in Ahmedabad, ACE Neuro ENT Hospital. Apart from successfully completing her MBBS, she also has an MS degree from BJ Medical College, Ahmedabad, and a Neuro-ENT qualification from SGPGI. Lucknow. She was also a part of the fellowship program for skull-based surgery from Weill Cornell University, New York. She has also professor different scarless ear and sinus surgeries at Sola Civil Hospital, Ahmedabad.
Want one of the best cochlear implant doctors in Ahmedabad to work on your hearing loss? Consult Dr. Simple Bhadania
Complementary Cochlear Implant Services
Any general ENT doctor can fit hearing aids for clear hearing. But, not all ENT professionals are well-versed in this new complex concept of equipping people with cochlear implants. Here are the different cochlear implant services that Dr. Simple Bhadania provides at her cochlear implants and hearing aids center in Ahmedabad-
General Cochlear Implant
Tried using hearing aids? But still, your hearing impairment isn't solved clearly. Then cochlear implants are your way to go about it. It has worked magically for over 2 lakh people in the country.
Bone-Anchored Hearing Device Implant
These types of implants are for a specific type of hearing loss. Through these implants, the sound is transferred by the skull bone to the inner ear.  It is also beneficial for those who have the partial hearing.
Vibrant Soundbridge Middle Ear Implant
Unlike bone-anchored implants, vibrant sound bridge implants are fixed in the middle ear and not in the inner ear. Here, the sound is converted into mechanical vibrations, giving extraordinary hearing.
Auditory Brainstem Implant
If the cochlea is severely damaged, then you may go for auditory brainstem implants. They are fit in such a way that the sound directly goes to the hearing center of the brain and is further processed.
What makes Dr. Simple Bhadania the best?
Getting hearing implants isn't an easy job that can be mastered by all ENT surgeons or doctors. Here are some of the power points that make Dr. Simple Bhadania among the leading cochlear implant surgeons in Ahmedabad-
Determination
Dr. Simple Bhadania didn't just stop at MBBS, she wanted to learn more and know more about her interest in ENT, she further got an MS degree and Neuro-ENT degree to specialize in the arena.
Proficiency
Proficiency in a subject comes with great insightful experiences. She has worked with well-renowned hospitals in the country, some of them being- Sterling Hospital, Narayan Hospital, Epic Hospital, etc.
Honor
Being a doctor is the most honorary profession today. Why do you ask? It's because they are meant to value others' lives before their own self. Dr. Simple Bhadania truly stands true to this.
Searching for powerful cochlear implant treatment from the best? Visit ACE Neuro ENT Hospital Ahmedabad
Dr. Simple Bhadania is one of the most intellectual cochlear implant doctors in Ahmedabad. Her hospital, ACE ENT Hospital, is the ultimate stop for all your ENT terminal ailments. She also provides treatments for otology, rhinology, laryngology, thyroid, sleep apnea, and much more.