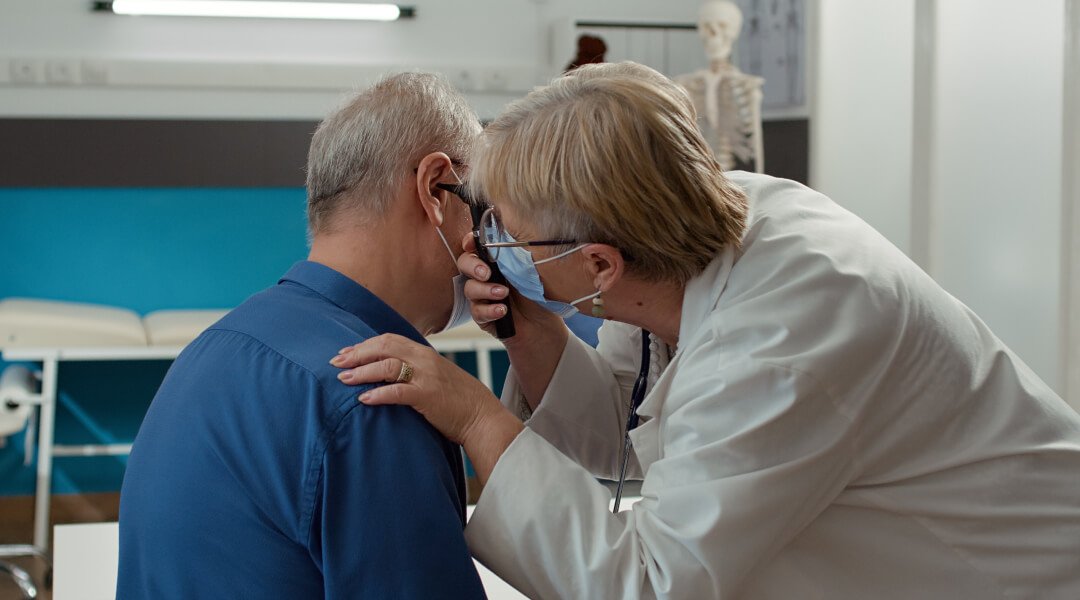 Otology- Ear Problems
Otology is the branch of medical science focusing on dealing with different conditions and ailments pertaining to the ear. Otology is the study of normal and pathological anatomy of the ear and the various diagnoses and treatments to correct it. The professional practicing otology is a neuro-otologist or an otolaryngologist. Otology comes under the umbrella of ENT sciences dealing with the ear majorly.
Dr. Simple Bhadania is a leading otolaryngologist in Ahmedabad, having her own ENT center in the city, ACE ENT Hospital. She is a new-age endoscopic sinus, ear, head & neck, and cochlear implant surgeon with experience as a professor in Sola Civil hospital, Ahmedabad and supervising different complex and advanced sinus and ear surgeries. Dr. Simple has successfully completed her MS from BJMC, after which she started pursuing Neuro-ENT in Lucknow, SGPGI.
Want your ears to be examined for any ailment if any? Reach out to Dr. Simple Bhadania
Outstanding Ent Otology Services
We know about the educational backdrop of Dr. Simple Bhadania and her insightful experience on the ENT front of the medical sector. Now let's have a look at the different otology procedures that she offers at ACE ENT Hospital Ahmedabad.
Tympanoplasty
A tympanoplasty is a surgery wherein the tympanic membrane commonly known as the eardrum is repaired. This type of otology surgery is usually carried out to rectify hearing disorders.
Stapedotomy
Do you suffer from otosclerosis? Then the sure-shot surgical method that you can rely on is stapedotomy. It is like giving a patient a new life with a gift of articulate hearing.
Ossciculoplasty
This is a surgical method that involves the reconstruction of the ossicular chain of the middle ear. This procedure is carried out to restore the damaged or destroyed ossicular chain.
Mastoidectomy
A mastoidectomy is performed when there is an explosive amount of mastoid air cells behind the ear in the mastoid bone. The surgery involves removing the hollow spaces and the air cells.
Why Choose Dr. Simple?
These services and surgical procedures may be available elsewhere too! But what differentiates one doctor from the other is his/her social standing and contribution. Here's what makes Dr. Simple Bhadania stand out-
Extensive knowledge
Not just the basic MBBS, but Dr. Simple Bhadania has successfully completed her MS from the well-reputed BJMC. She also has a degree in Neuro-ENT from SGPGI in Lucknow.
Vibrant experience
Dr. Simple Bhadania has been a specialist in curing multiple ENT problems and treatment in several hospitals across the country. She was also a professor at Sola Civil Hospital in Ahmedabad.
Organizational establishment
Not all doctors have their own center, clinic, or workspace. But one who is truly an accomplished doctor. Dr. Simple Bhadania has her own ENT hospital in Ahmedabad.
Social contribution
This is what differentiates a passionate doctor from any other doctor, social contribution. Dr. Simple Bhadania takes on every patient's issue as a duty and not just cures but imparts sufficient knowledge too!
Are you searching for a top-notch neuro-otology doctor in Ahmedabad? Connect with Dr. Simple Bhadania
Dr. Simple Bhadania is a maestro when it comes to resolving all sorts of ENT conditions. She is highly skilled, qualified, and experienced, having worked with reputed hospitals such as Epic hospital, Sterling Hospital, and Narayana Hospital. It's all her hard work and passion that have gotten her where she is today. She is also a successful entrepreneur running her own ENT center, ACE ENT clinic in Ahmedabad.